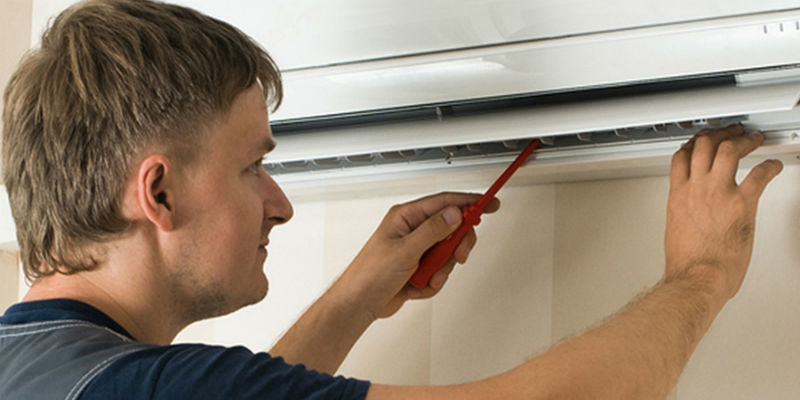 Air Conditioner Repair in Dubai
Staying cool in the summer is a top priority. An air conditioning unit gives you relief from the heat outside; it helps you sleep better at night and keeps your comfortable when indoors during the day. If your AC unit is not working properly, you could be feeling the heat so to speak. When your cooling system is malfunctioning, the best bet is to call an expert immediately. The trained professionals at Acrepairdubai can diagnose the problem, fix it and make sure no further damages occur.
With an AcrepairDubai service partnership, you can be confident that we will do our best to keep your equipment running at peak efficiency. This will help you achieve increased energy efficiency, extend equipment life, provide consistent comfort, and enjoy the peace of mind that comes from knowing your equipment will perform as expected. Productivity losses or work interruptions resulting from unexpected breakdowns in your facility's HVAC equipment are inconvenient and expensive, and can dramatically affect your monthly operating expenses. AcrepairDubai offers a full suite of HVAC services to help our customers achieve maximum efficiency and to help prevent these unexpected situations from occurring.
AcrepairDubai's experienced technicians are trained and certified and their expertise includes all models and makes of commercial building HVAC equipment. Our technicians must meet our rigorous Service standards as well as health and safety requirements. Our highly skilled team is ready to take on any heating, ventilation or air conditioning challenge such as:
Handling Air Conditioner Equipment
Rooftop Units
Cooling Towers
Rooftop Units
AC Installation Dubai
Our installation professional here at Dubai will complete thorough assessments of your systems. Once the work is executed, our installer will meet with you to discuss any questions that you may have relating to how best to maintain the peak operating performance of your systems. They will review the work completed and ensure your satisfaction with the completed service.
AC installation Dubai Our professionals are always work with dedication and with a vision of permanent solution to the problem given. Irrespective of time and the hard work they need to spend on a particular issue our team is always ready to address that. So, dont compromise even with minor issues of your AC.
Please call us on +971 506587312 for assistance with all your maintenance work and annual maintenance contracts.